Whether your horse is being boarded, here for an event, or serving as your training companion, they're all part of our ALC family.
Lesson/Training Horses
One of the most beautiful things that happens here is witnessing a child or an adult go through the transition from beginner to advanced horse rider. Though our expert trainers are key in that process, our lesson/training horses are the real stars when it comes to educating students.
We go through a diligent process of selecting our lesson/training horses, and the horses must successfully accomplish a rigorous assessment process before they're allowed to work with students. Furthermore, we continuously evaluate our lesson/training horses to ensure they're capable of providing the highest levels of service to our valued customers and students.
Miniature Horses
Bigger than a dog and smaller than a pony, miniature horses bring a smile to most everyone who see their adorable demeanor. Even if you've seen a miniature horse in a picture, you truly have to see them to believe it! Our miniature horses do more than just give smiles to passersby. Our miniature horses serve a big role here at the barn, providing a more accessible experience for our younger students and party-goers. Even when just relaxing in their stalls, our minis give positive energy to all who visit the barn.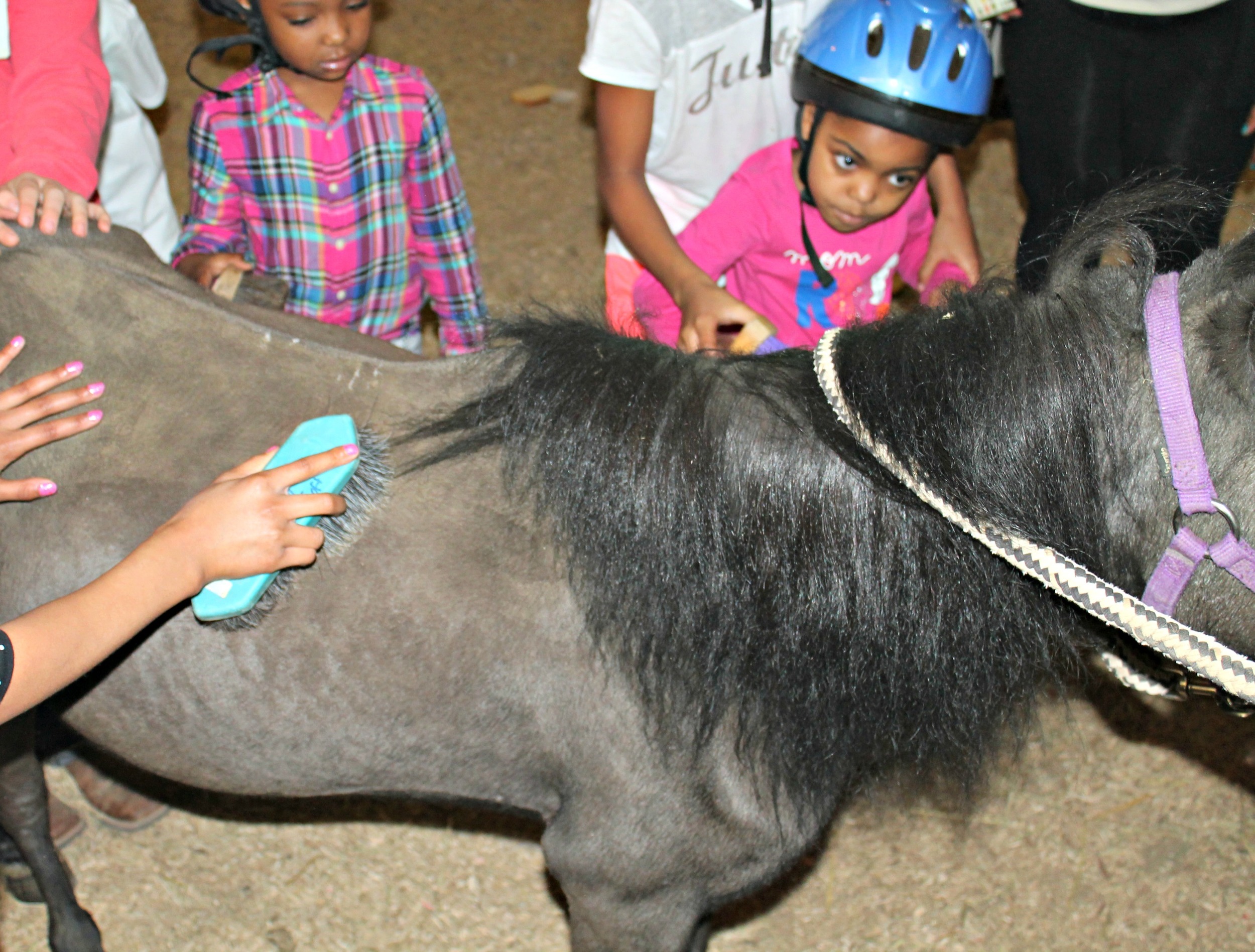 Our Horse Family
We know and respect that horses are more than just "pets" and "hobbies" for our clients and partners, they're valued family members. Whether it's our established relationships with local and regional veterinary professionals, or the love we give to all of the horses on a daily basis, we ensure you that your horse will be a member of the AMLEG family from day one.
You might begin as a client or student, but in the end you're likely to develop friendships that will last a lifetime.